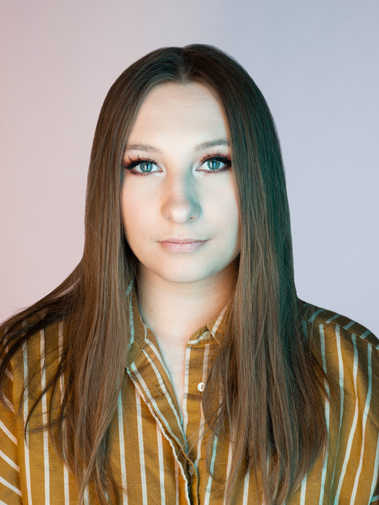 Polish born photographer Sandra Muranska lives and works in the United Kingdom. Ever since moving to the UK Sandra grew up with two different cultures, from this her interest begun in fashion and beauty through the access to Polish and British fashion magazines.

Sandra enjoys working within the studio environment and takes pride in her lighting abilities. Throughout the years Sandra developed a strong passion towards post-production which became one of her many skills.

While studying at University of South Wales, Sandra has received many workshops from artists such as Andy Lo Po, Laura Hynd and Edd Furry. She has the drive to learn and improve her skills and will continue to do so throughout her career.
2020 - 'Hole Punch' Graduate publication - Designer

2020 - 'Hole Punch' Graduate Showreel
2020 -'Hole Punch' Online Graduate Exhibition